Welcome To Bluewater Transport Limousine Service & Charters
Wilmingtons only and #1 Limousine, Vintage Car, PADI SCUBA & CPR, First Aid, AED Instruction and Charter company
Bluewater Transport L.L.C. has been serving the North Carolina community since 2010. We specialize in all your Transportation needs land or sea large and small we can move it all., and our staff offers quality and reliable transportation you can count on. In addition, our friendly and professional staff is here to answer any questions you may have about our company or our services.

Try out our All new Vintage Cars & Small Vessel Charter service & PADI SCUBA Diver, CPR, Instruction.

Whether you need limousine service, RV transport, or yacht transport, we have what you need at prices you can afford. At Bluewater Transport L.L.C., our goal is to provide you with courteous, expedient, professional service of the highest caliber, we also want to help you make the most of your special day by providing top quality transportation customized to fit your need Whether you are looking for land or sea, our professional staff offers reliable transportation you can count on so you can enjoy your big day and make your event truly memorable. Looking for a vintage car for pictures or to take your first ride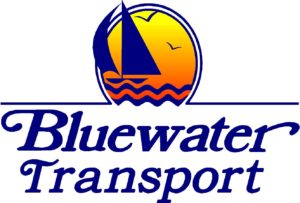 in as a newly married pair we have Wilmington's only vintage cars. Or maybe a boat ride as a truly unique departure? We have you covered! We also offer traditional limousines to accommodate larger groups. Our Captain is ordained and is a certified PADI Dive instructor for those who may want to do a boat, Masonboro Island, or underwater SCUBA wedding. The opportunities are endless when you choose Bluewater Transport for all your wedding needs.
Browse our Web site for more information about Bluewater Transport L.L.C.. If you have any questions or would like to speak with a Bluewater Transport L.L.C. representative regarding our services, please e-mail us at contact@bluewatertransport.net or call us at (910) 208-0057.
At Bluewater Transport L.L.C., All our drivers / captains and crew are experienced and professional. We are knowledgeable in the Limousine, RV, & Marine industry and will be more the happy to assist you with your needs. The customer always comes first.
Bluewater provided an antique model A for our wedding. The service, professionalism and presentation exceeded our expectations! The service that was provided was without a doubt extraordinary and I would give them a thousand stars if I could. I'd highly recommend them for your event no matter how specific your needs. Hands down best experience ever!
Ryan B.
Read all of our wedding reviews on our
Bluewater Transport Limousine Service, Yacht Charters & Dive Instruction
Storefront at
Captain Mike from Bluewater Transport Limousine Service provided a fabulous adventure for Tom and Amanda's Wedding Day. From start to finish, he provided the limo to pick up the wedding party at the church, after the wedding reception, " Fresh Start" was awaiting the couple's arrival for a ride to an island for a photo shoot and video, after that, the couple was driven to their hotel in a stunning SUV equipped with a bar to begin their romantic time together. Thank you Bluewater Transport for making their dreams come true. All the transporting was first class and highly professional.
Ann P.